Merry Christmas Dear Readers,
I pray you are all cozy, warm and drinking way too much tea and hot coco right now.
I am currently on an Earl Grey kick-it's all I have been drinking for weeks.
I sort of ran out last night and so I got an early Christmas gift- a box of Earl Grey from my Padre!
Our house has been the landing ground for several different friends this Christmas season-and this is indeed the first Christmas Eve day that I have not worked my tail off by cleaning. I am learning to slow down on the house work-even though I have a natural tendency to be a frantic cleaner.
I have also scampered around in Regency finery to further enjoy the season...
Every day for advent I have read a devotional out of this awesome book...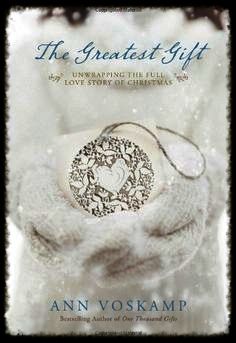 There are ornaments for your tree everyday...and Ann Voskamp is an amazing and soul-stirring writer. My Mom and I have totally fallen in love with her books. They are so deep, and not at all sugar-coated like some shallow devotionals can be.
I pray you remember the reason for this special holiday....
Because....
which means...
and ...
.
Mighty God, our Prince of Peace, came not to live, but to die.
The unreasonable love, of an outrageous God, the only God who came to us, since we couldn't go to Him.
So today-pause-and realize that Christ-that our Lord-stopped from roaming His amazing universe and stooped down to totally save those who were unable to save themselves.
xoxox
Lexi