What a whirl-wind of a week!
Finishing up this dress for my sister and attending her gradation, fighting sickness and a fever, welcoming family into town, throwing a reception, finishing up projects for work.....
But, It was all so worth it and every step of the way there were Blessings from God. So many family and friends helped make this the most amazing of weeks. Congrats to my beloved sister.
My Civil Engineer. Go and make the world a better place!
For Emily's dress I used a cotton stretchy blend as the base with a stretchy lace overlay.
My Aunt bought this fabric for us when we visited Denver in March.
The dress has a yoke which is only the lace, to give a modest, yet transparent feel.
The skirt is a wide a-line shape and connects to a waist band. The dress zips up the back- until the yoke begins, from there a key-hole forms, and then the lace yoke closes with a metal hook and eye.

This is the pattern we used as a base, New Look 6243...
However, we raised the waistline (a lot!), widened the skirt, the back key hole had to be added (since Em asked for one and there is not one on the pattern) and I added a bunch of crazy steps because I had to baste the lace over the solid fabric pattern pieces, before anything could be stitched together.
The princess-seams weren't doing anything for Emily's figure so I added gathers under the bust-which did the trick. The result was a dress that did not look like the pattern we started with-but turned out much better than it would have if we had followed the pattern! This is not because the pattern was bad, it was because Emily was hard to fit, and since she is petite, among many other variables we ran into during the fittings, the style needed to be altered to flatter her shape.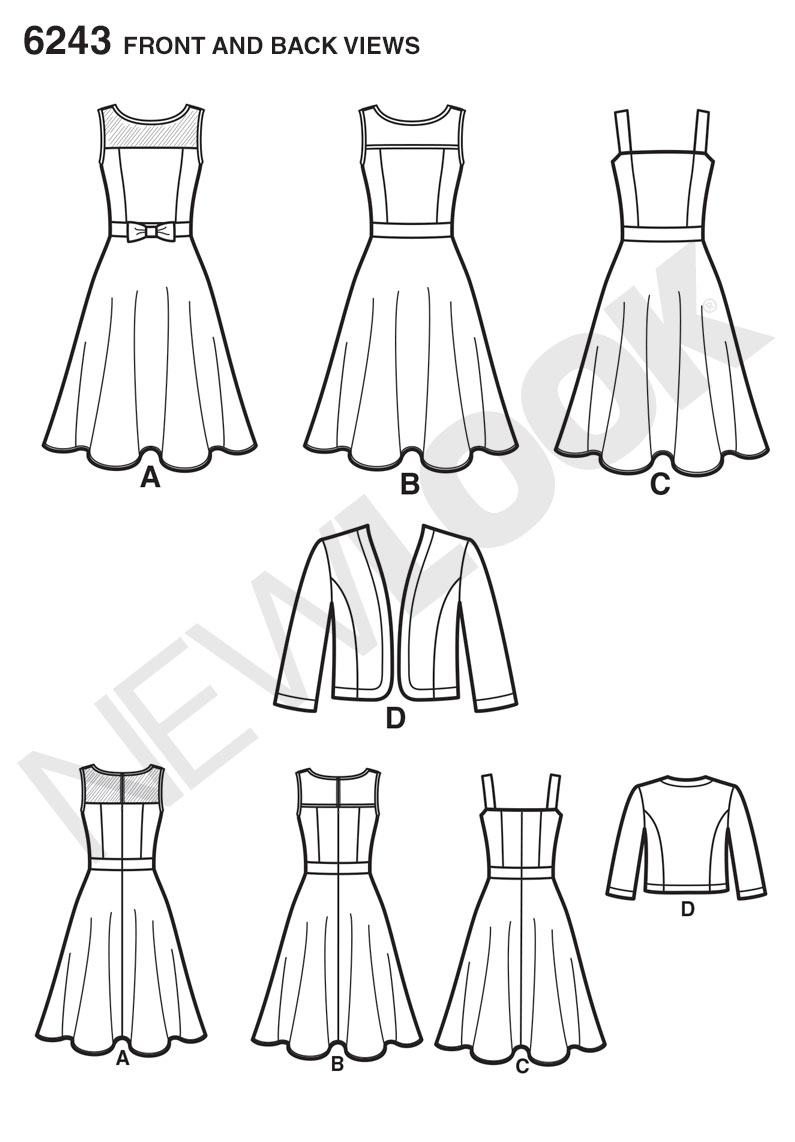 In the end, we all loved the dress, and while there will always be things I wish I had done differently, I think it was a winner with it's owner!
xoxox
Lexi